Hey Fringe fans!
Look at this adorable piece of Fringe fan art we found! Inspired by pop-culture parody on Ben & Jerry ice cream such as Schweddy Balls from SNL and Miami Slice from Dexter, the newest Ben & Jerry flavor on the block is "Walter's Labs!"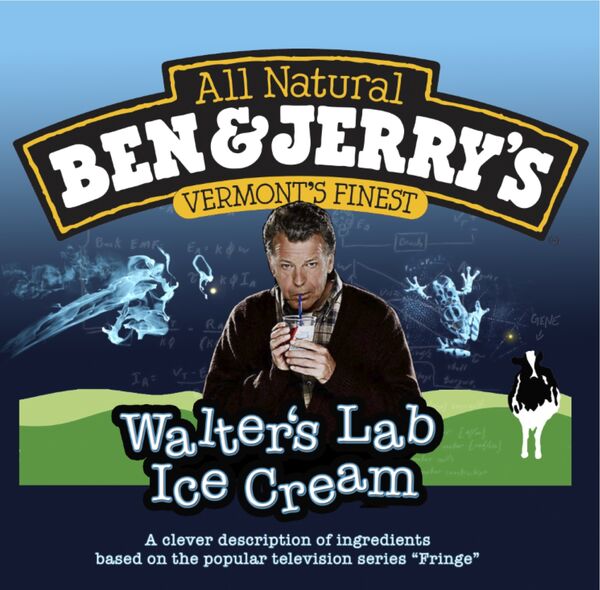 Considering his penchant for milkshakes and food cravings, it's an awesome piece of tribute to Walter. The only thing missing from the picture is the list of ingredients and flavors.
So here's our challenge:
If you could create your own ingredient list for "Walter's Labs," what would it be? Keep it creative and relative to Fringe, and we'd love to hear what you come up with!
Ad blocker interference detected!
Wikia is a free-to-use site that makes money from advertising. We have a modified experience for viewers using ad blockers

Wikia is not accessible if you've made further modifications. Remove the custom ad blocker rule(s) and the page will load as expected.