Comments

0
Your Thoughts on Season 5's Premiere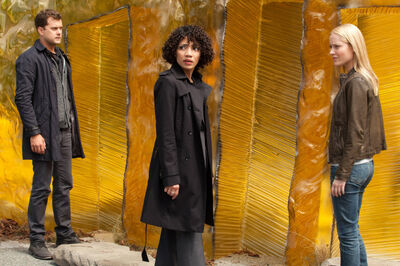 So Season Five started off with a bang in the premiere, Transilience Thought Unifier Model-11!
In this new season, the year is 2036 and the overpowering Observers rule. The Fringe team - preserved in amber for 20 years - is now a rebel resistance team fighting for freedom. We see Peter Bishop reunited with his daughter Etta, and the gang is able to find Olivia Dunham! Unfortunately, Walter Bishop gets taken and interrogated, but he later gets saved. All in all, this premiere was sweet, sad, scary, and just everything rolled into one episode!
What did you think of the premiere? Share your thoughts and predictions for the season below!
---
---