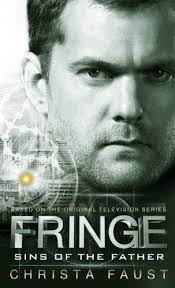 Sins of the Father
is the third and final
Fringe
novel penned by Christa Faust. It details the life of
Peter Bishop
during 2008, right before the television series begins. It is the third of the show's canon
tie-in novels
. The novel was released on August 26, 2014.
Synopsis
Edit
In 2008, Peter Bishop is estranged from his father and running shady operations in Southeast Asia. His latest scam lands him in a life-or-death situation involving weird events beyond the ken of modern science. On the run, he finds himself pursued by strange specters of his past… and his future.
Ad blocker interference detected!
Wikia is a free-to-use site that makes money from advertising. We have a modified experience for viewers using ad blockers

Wikia is not accessible if you've made further modifications. Remove the custom ad blocker rule(s) and the page will load as expected.