Unnamed Characters from Episode ("Power Hungry") :
Co-Worker of Bethany
Edit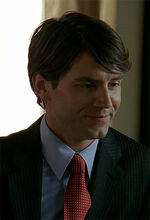 Bethany's Co-Worker
invited
Bethany
out for drinks after work.
He was played by Marcel Simoneau.
Co-Worker Richard
Edit
Richard
is a co-worker of
Joseph Meegar
in BiCoastal Parcel Service.
He was played by Hoon Lee.
Crewcut
is an assistant of
Jacob Fischer
. He shoots
Joseph Meegar
with a tranquilizer.
He was played by David Bishins.
Man (Clinic)
Edit
A
man
, who is an associate of
Jacob Fischer
, monitored
Joseph Meegar
strapped to a surgical bed.
He was played by Benim Foster.
PK Simmons
Edit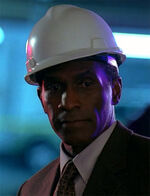 PK Simmons
is the engineer of building where the elevator crash happened. He helped the FBI with investigation.
He was played by Harold Surratt.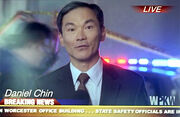 Daniel Chin
is a TV reporter who informed about the elevator crash.
He was played by Doug Yasuda.
Prime Universe Characters

Ad blocker interference detected!
Wikia is a free-to-use site that makes money from advertising. We have a modified experience for viewers using ad blockers

Wikia is not accessible if you've made further modifications. Remove the custom ad blocker rule(s) and the page will load as expected.