Deep in the Lab is a series of short webisodes which air on fox.com.
They are a combination of footage from Fringe and voiceovers from Walter Bishop.
Deep in the Lab 1
Edit
Walter describes his love of melons.
Transcript
Edit
And now: Deep in the Lab by Dr. Walter Bishop

I do like melons. Nice, firm, ripe honeydews.
The market had good melons last week,
but this week they were far too ripe.
A nice lady squeezed one to hard
and her thumb poked right through.
Oh yes, that lady at the market did have nice melons.

Fringe
The autopsy of Marshall Bowman from The Transformation.
Deep in the Lab 2
Edit
Walter waxes poetic about toilet paper.
Transcript
Edit
And now: Deep in the Lab by Dr. Walter Bishop

All toilet paper should come with a softness stamp
The low quality stuff in public restrooms,
they have a most abrasive effect.
They might as well hand you a chunk of firewood
to wipe your ass with.
Still, better then what they used at St. Claire's Asylum.
I believe those quacks actually thought
hemorrhoids are conducive to mental health.
Fringe
The examination of the Super Slug from Bound
Deep in the Lab 3
Edit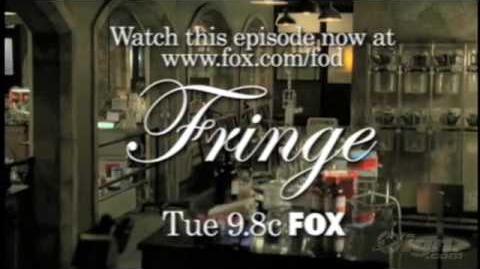 Walter wonders about toothpaste.
Transcript
Edit
And now: Deep in the Lab by Dr. Walter Bishop
The real question is, weather to wet the toothbrush
before or after application of the paste.
Wetting before improves adhesion,
but wetting after aides in lathering,
thereby enhancing the minty-ness.
Now they're making paste that tastes like bubblegum.
It's outrageous! Am i supposed to chew it
or brush with it?
Fringe
Analysis of a hookworm from Snakehead
They are a spoof of Saturday Night Live's "Deep Thoughts" by Jack Handy
Ad blocker interference detected!
Wikia is a free-to-use site that makes money from advertising. We have a modified experience for viewers using ad blockers

Wikia is not accessible if you've made further modifications. Remove the custom ad blocker rule(s) and the page will load as expected.